Queen and gordon brown relationship advice
What Gordon and Tony did next - Telegraph
Through war and peace, crisis and calm, the relationship with the Queen has been one that every Queen Elizabeth II with Gordon Brown. Gordon Brown's final audience with the Queen, which was always likely enjoyed a close working relationship when they were on the Greater. The Queen's officials are in a quandary over what, if any, honour to give Gordon Brown.
Her first was Winston Churchill. At first the year-old monarch was intimidated by the year-old war hero. But he took it upon himself to instruct her in the way of politics and her constitutional role and by the time he left office three years later they had formed a strong bond, discussing horse-racing as well as affairs of state.
She remained friendly with Anthony Eden after his resignation over the Suez crisis but was closer to Harold Macmillan. Privately lonely the latter adored the Queen and when he resigned due to ill health she came to his hospital room for their final audience. Alec Douglas-Home was the closest in terms of background but she had a famously good rapport with Harold Wilson, the first Labour premier of her reign.
He took pleasure in royal flummery while giving the Queen a window on her ordinary subjects which his posher predecessors could not. Their audiences reached a Churchillian two hours followed by drinks. She also got on well with his Labour successor Jim Callaghan, who wrote: Margaret Thatcher was the first prime minister of the Queen's own sex and the closest to her age but that did not mean they bonded. The problem was not lack of respect - "Nobody could curtsey lower," as one friend told royal biographer Sarah Bradford - but the Queen was conservative with a small 'c' while her new PM was a revolutionary who wanted to change everything.
Moreover Mrs Thatcher was as uncomfortable as the Blairs in the world of tweeds and wellingtons. On the last day of her annual trip to Balmoral her cases would be packed long before it was time to leave.
They clashed when the US invaded Grenada, a member of the Queen's beloved Commonwealth and she summoned her premier during an emergency Cabinet meeting. The unions were "kicking in money". Brown ordered several crucial events to be brought forward to create a springboard. The most significant was to instruct Alistair Darling to advance the date of the Pre-Budget Report and the Comprehensive Spending Review in order to splice them together so that election sweeteners could be scattered before the voters.
The weekend between the Labour and Tory conferences, Darling told Andy Burnham, the Chief Treasury Secretary, to hurry up settlement of the spending negotiations with ministers so that they could be announced.
Discreet inquiries were made of Buckingham Palace to ensure that the Queen would be in London if Brown needed to ask for a dissolution of Parliament. Brown's calculation when he stoked election speculation was that it would divide the Tories and they would fall apart under pressure in Blackpool.
Yet it turned out to be a serious miscalculation to assume that Cameron and his party would not fight back. The threat of an imminent election galvanised the Tory leadership, rallied their activists and muzzled dissent. The centre of attention on the first day of the Tory conference was George Osborne, the Shadow Chancellor.
The issue he targeted was inheritance tax. More people had been sucked into its net over the past decade, largely as a result of the boom in property prices. Even so, barely more than a twentieth of Britons were wealthy enough to be touched by inheritance tax. It had nevertheless become a hot-button issue among the middle classes, not least owing to noisy press campaigns against "the death tax".
Osborne unveiled a crowd-pleasing promise to exempt all but millionaires from inheritance tax. Alistair Darling had no plans to tackle it in his financial package that October. After Osborne's speech, Brown told Darling to quickly rustle up a Labour version of an inheritance tax cut.
The Chancellor was resistant. Darling protested that there was not time for the Treasury to do proper costings.
Shaky maths was precisely the grounds on which Labour was attacking Osborne. He told the Chancellor they had to be able to neutralise the Tory promise before an election. The Treasury began to scrabble together its own scheme. Campaign planning continued to gather pace. Billboard sites for advertising were hurriedly booked.
Battersea Heliport in south London was asked to find landing and take-off slots for campaign tours. As one Cabinet minister puts it: Bob Shrum argued with Brown that this wasn't decisive. Shrum was accustomed to the American practice of holding presidential and congressional elections in November. Those with more experience of fighting British elections could see a problem, a very big one. The clocks would have gone back, bringing nightfall earlier.
At the end of the Tory conference week, there were three more published polls to digest. In one, Labour's lead was cut from 11 points to four. In another, a point lead shrivelled to three.
In a third, the Tories had closed an eight-point gap since the start of the conference season to get neck and neck. The "crunch meeting" took place at Number 10 on Friday 5 October. Early that morning, in a phone conversation with a close Cabinet ally, Brown was "still going for it" but sounded anxious about what he was going to hear from his pollsters. The inner court gathered in a ground floor room at Number 10 with a view of Downing Street through its bow-fronted window.
Ed Balls was the only absentee. Stan Greenberg put his laptop down on the table and fired it up. Sue Nye then brought in the Prime Minister. Brown sat opposite the pollster, who positioned the laptop between them so that the Prime Minister could squint into the screen.
Everyone else stood about, shifting nervously. Alexander and Livermore, who had already been shown the polling, looked grim.
Greenberg presented a gloomy analysis of fieldwork from key marginal seats. Labour had lost ground to the Tories whose promise on inheritance tax appeared to be responsible for much of the dramatic swing to them, especially in marginal seats in the Midlands and the south. The "balance of risk" was that Labour would achieve "a small win". Looking across at Brown, Greenberg said: If the campaign didn't go well, it could be worse: Brown looked at the pollster: Alexander shifted towards the antis.
Brown walked out saying he was late for a meeting on Burma. Once he was gone, they had a franker debate. They could say in his absence what they could not say in his presence: But to nearly all in the room it was already obvious that "Gordon had gone cold on the whole idea".
The inner circle reconvened that afternoon, this time in Brown's office. No one expressed a clear view. No one wanted responsibility for the decision. Everyone avoided his gaze. Less than a fortnight since the triumphalist conference and his ill-judged tease about seeing the Queen, he was going to have to retreat.
Gordon Brown - Wikiquote
He asked Balls to walk with him in the garden to discuss how they might limit the damage. By breakfast-time on Saturday, Brown had absolutely concluded that he would not risk it. The next question was how to announce his climbdown to the world. By Saturday morning, senior members of the Cabinet were in the loop and word of the cancellation of the election was reaching political journalists. One troubled member of the Cabinet observed to me that morning: Brown's court started to devour itself as members of the inner circle attempted to dump culpability for the farrago on each other.
To try to distance Brown and Balls from the debacle, Damian McBride spent Saturday afternoon on the phone to journalists of Sunday newspapers. Several reporters were successfully persuaded that they were at fault for pushing Brown towards an election and then getting last-minute cold feet.
As McBride rubbished other members of the Prime Minister's inner circle to reporters, he was caught in the act by Livermore who yelled at the spin doctor: Many relationships in the Brown court were permanently poisoned by this calamitous episode. Alexander and Miliband would never again trust Balls and McBride. A disenchanted Livermore, who was least skilful in deflecting blame for a debacle that had many authors, left Number 10 six months later.
The fratricidal spinning and the interview fiasco added tactical foolishness to strategic stupidity. Brown was supposed to be the great chess player of politics, the man who always thought a dozen moves ahead.
The legend was exploded that weekend when the supposed grandmaster checkmated himself. Days later, Alistair Darling rose to deliver a pre-election financial package when there was no longer an election. On the Saturday that Brown called it off, the two men agreed that they should pull the inheritance tax cut hastily cobbled together in imitation of the Tories.
In the words of a Treasury minister: A dismayed Darling was told by his officials that it was too late: The Chancellor's wife confided to friends: When he addressed MPs, Darling made the announcement on inheritance tax with not a drop of conviction. The most he would subsequently say in defence of it was that it had "some merit" — damning with the faintest of praise what was supposed to be the centrepiece of his first big occasion as Chancellor.
Sitting beside him in the Commons, the true author had a glint in his eye, but it was swiftly apparent that Brown had again been too tactical for his own good. Rather than trump his opponents with this manoeuvre, it looked as though Labour was lamely playing catch-up. Both the mini-Budget and the accompanying spending review were all too obviously cobbled together on the back of a now redundant campaign leaflet.
Darling, who received a highly negative press for his first important outing as Chancellor, became angry with Brown for forcing him to do it, cross with himself for not standing up to the Prime Minister and determined to be stronger in future.
The PBR was both a significant political error which reduced confidence in the Government's decision-making and a financial misjudgment. Expensive games were played with inheritance tax rather than taking measures to prepare for the economic storm already being signalled by the markets. After the debacle of the phantom election, what the Government most needed was to be calm, solid and purposeful.
This episode instead made it look frantic, hollow and rudderless. Brown, the master of events a month before, had now put himself at the mercy of them. Alistair Darling was at his home in Edinburgh on the morning of Saturday 10 November, when the phone rang.
We take a look at the Prime Ministers the Queen liked … and the ones she didn't
His Private Secretary broke it to him that Her Majesty's Revenue and Customs had somehow lost two computer discs containing the confidential personal and banking information of more than 20 million people. The Chancellor swore to himself. Darling instantly grasped that this was "really very, very bad" for a Government still reeling from the double debacles of the phantom election and the Pre-Budget Report. Gordon Brown was so enraged that he leapt across the room.
Grabbing a startled Kelly by the lapels of his jacket, Brown snarled: It is a short walk from Number 11 to Number 10, but a giant leap for one man. The Brown team had been adept at destabilising, guerrilla warfare against Blair. When they were the insurgents, they could pick the issues where they wanted a fight and ignore others.
This left them underequipped for the different demands of being responsible for an entire government and having to battle on many fronts at once. As Chancellor, Brown had often been able to do his Macavity trick of disappearing in a crisis.
As Prime Minister, he could no longer play the mysterious cat. There is no hiding place at Number He was on a steep learning curve. But since experience was supposed to be the reason he got the job, inexperience was not an alibi Brown could ever use. He sounded surprised to make the discovery that "hundreds of things pass your desk every week". He did not excel at multi-tasking. His preference and his forte were to concentrate on one big thing at a time. He had largely been able to do that at the Treasury, where he could focus on the four or five major events of a Chancellor's year.
Prime Ministers can get hit by four or five major events in a month, even a week. Torrential volumes of business flow through Downing Street, much of it demanding instant attention. Civil servants at the Treasury had adapted to and covered for Brown's chaotic and intermittently intense way of making decisions. Officials at Number 10 and the Cabinet Office were at a loss how to deal with his working habits.
Confronted with difficult decisions, one senior civil servant found: But quite often the options just get worse. Geoff Hoon summarises it well: The difference is that Tony broadly let you get on with it. This was an unambiguous signal that Brown would not be moved from the Treasury. One had a picture of Blair and Howard, with the slogan: On April 28, with just a week remaining before the election, he said: But the decision was made in an honest, principled and clear way with the evidence before them.
Having been let down by Blair so many times over so many years, Brown refused to contemplate ever again striking such a bargain. Labour duly won on May 6, with a significantly reduced majority in Parliament of just 67 seats and a much lower share of the vote 36 per cent to 33 per cent for the Tories.
On the basis of this reform, Ruth Kelly would have been Chief Secretary, and reported to both departments. But Brown blocked the departmental overhaul and Kelly insisted on being re-appointed as Secretary of State for Education. But he was still unable to overrule Brown on something that truly mattered to the Chancellor. As for Brown, he was stronger than ever.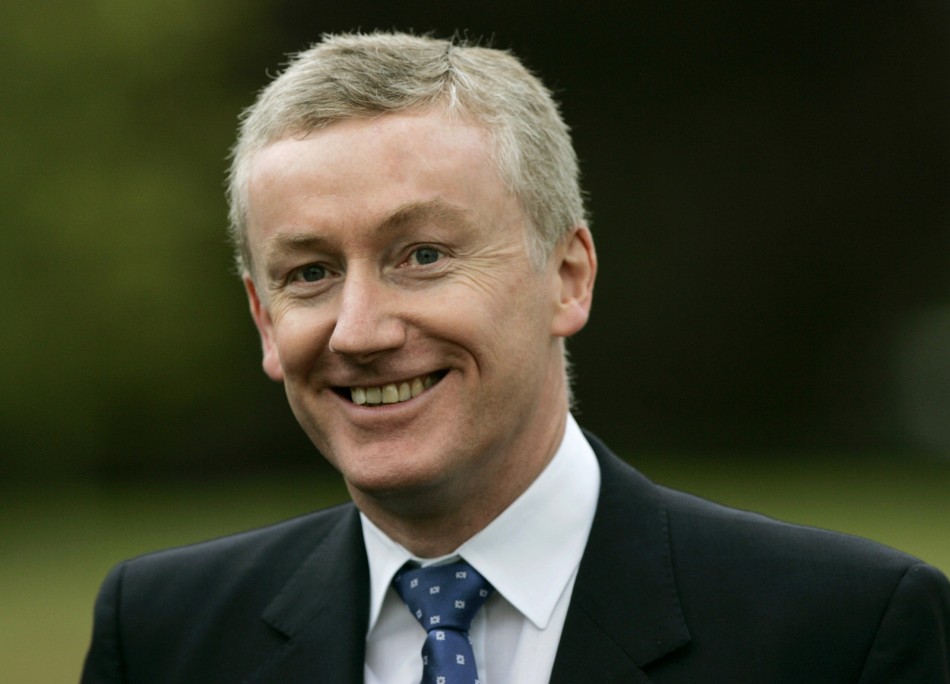 There was a dividend for him from the way that he threw himself into the general election campaign without demanding the symbolic defenestration of Milburn. Many Labour MPs and members concluded that the result would have been considerably worse if Brown had not joined the front line and that he had earned the right to take over as Premier in a strife free way. The language of those in Westminster and its environs shifted almost overnight from "if" Brown takes over to "when" he would do so.
And on May 12, in the first meeting of the new Parliamentary Labour Party, Blair promised MPs that he would ensure a "stable and orderly" handover of the Labour leadership, while insisting on the right to organise the transition in his own time. In the weeks immediately after the general election, Brown was widely regarded as the Prime Minister in everything but formal annunciation, while Blair was seen as a lame duck.
Labour had won the general election but the margin of victory was unconvincing. The narrowness of its lead over the Conservatives, just three percentage points, was unfortunate for Blair in one important respect. Having already announced his decision to stand down, it is doubtful that he could have survived long in office after losing the vote, which was scheduled for the spring of So the idea that Brown would be leader by the autumn of started to gain currency.
But, as is often the way in politics, a slew of events - most of them beyond the control of Brown and Blair - began to tilt the balance of power back towards the Prime Minister. The most important of these was the decision by French voters on May 29 to reject the constitution in their plebiscite.
When this was followed on June 1 by an even more categoric no from the Dutch in their referendum, Blair was off the hook.
The EU constitution was dead, so there was no need for him to hold a vote in the UK. Meanwhile, things were not going quite so swimmingly for Brown, as blemishes became visible on his record: Worse came on August 6: Robin Cook, the former Foreign Secretary, collapsed and died while walking in the Scottish hills.
Rage, despair, indecision. Inside Gordon Brown's Number 10 | Politics | The Guardian
Cook and Brown had been rivals in the white-hot crucible of Scottish politics for many years. For almost two decades, they were widely regarded as bitter enemies. But there had been a very public rapprochement in the previous few months. For example, at a sumptuous party held at Lancaster House on March 21,by Lord Paul, the wealthy Indian engineering magnate, Brown made a special point of heaping praise on Cook in a speech to the mob.
It also singled out Brown in a ghoulish way: As for Blair, his authority had been enhanced only days before, on July 6, when London was chosen to host the Olympic games. This was a personal triumph for the Prime Minister. He had spent the previous 48 hours in Singapore lobbying and schmoozing members of the International Olympic Committee, which was choosing between the competing bids of assorted cities.
Then, on July 7, suicide bombers set off explosions on the London Underground. So, for a while at least, it simply was not proper for Blair, Brown or anyone else to manoeuvre for personal, political advantage. That said, the confidence of Tony Blair, who was described by a mandarin who worked with him as a man who swung from gloom to euphoria in a startling way, was rising again.
So Brown and the Brownites watched the rehabilitation of Blair, but did not misbehave. By contrast, the Blairites were getting angsty and nervous about the seemingly unavoidable prospect of a Brown takeover. He added, to the surprise of no one, that he would prefer Blair to remain in his post for as long as possible, until late into the Parliament.
Those who spend time with Mandelson say one of his habitual criticisms of Brown is his inflexibility, but on this occasion he went further.
At the same time, John Prescott, the Deputy Prime Minister, was reported by his biographer, Colin Brown, to be urging Blair to announce a date for his resignation at the party conference, so that Brown could be leader by the spring or summer of At the conference in Brighton, Brown spoke to delegates on September 26 as Prime Minister-in-waiting.