Sunday 07 sept 2008 meet the press obama plays
Senator Obama made these comments in on Meet the Press, page 1
Meet the Press Sept 7 Interview of Obama – Truth or False explain why he doesn't follow protocol when the National Anthem is played. From Sunday's Televised "Meet the Press," Senator Obama was asked explain why he doesn't follow protocol when the National Anthem is played. . the video of the date mentioned, the date mentioned was Sep 7, From Sunday's 07 Sept. EST, Televised "Meet the Press" THE THEN Senator Obama was asked about his stance on the.
You can see for yourself by going to the archives of Meet The Press for September 7th Joe Biden was a guest that day and he never mentions the flag at all. Read the transcript for yourself. In fact I did extensive research and I came up with absolutely NO evidence that Obama ever made any such comments. So where did this email originate? It turns out it was originally written by a conservative blogger named John Semmens of Arizona in Now I know this email was forwarded to me innocently and with good intent.
But one major problem among many with the Internet is many people take statements and read blogs and emails and in many cases take it as gospel truth. But my thirst for truth commands and demands me to research everything and I mean everything that comes my way even if it means coming to the aid of and defending the enemy. The Sword of Truth will topple Obama and the Democrats.
Senator Obama made these comments in 2008 on Meet the Press
Unfortunately propaganda like this only aids the enemy. Obama and his kind are fighting the army of The Lord God most High. Truth will prevail and they will be defeated. The Holy Catholic Church.
Do you think the Big Three deserve to survive? They have not managed that industry the way they should have, and I've been a strong critic of the auto industry's failure to adapt to changing times--building small cars and energy efficient cars that are going to adapt to a new market.
But what I've also said is, is that the auto industry is the backbone of American manufacturing. It is a huge employer across many states. Millions of people, directly or indirectly, are reliant on that industry, and so I don't think it's an option to simply allow it to collapse.
What we have to do is to provide them with assistance, but that assistance is conditioned on them making significant adjustments. They're going to have to restructure, and all their stakeholders are going to have to restructure. Labor, management, shareholders, creditors--everybody's going to recognize that they have--they do not have a sustainable business model right now.
And if they expect taxpayers to help in that adjustment process, then they can't keep on putting off the kinds of changes that they, frankly, should have made 20 or 30 years ago.
If, if they want to survive, then they better start building a fuel-efficient car. And if they want to survive, they, they've got to recognize that the auto market is not going to be as large as some of their rosy scenarios that they've put forward over the last several years.
It's pretty clear that the Democrats are going to try to get them a bridge loan to get through the short term, but it's the long term that is the larger question here. A number of people--Paul Ingrassia, as a Pulitzer Prize-winning reporter from The Wall Street Journal has said we ought to have a government-structured bankruptcy and maybe even an automobile czar of some kind.
Does that kind of plan have any appeal for you? Well, there are a lot of discussions taking place right now between members of Congress, the Bush administration. I've had my team have conversations with these folks to see how can you keep the automakers' feet to the fire in making the changes that are necessary. But understand, these aren't ordinary times.
You know, some people have said let's just send them through a bankruptcy process. Well, even as large a company as GM, in ordinary times, might be able to go through a Chapter 11 bankruptcy, restructure, and still keep their business operations going. When you are seeing this kind of collapse at the same time as you've got the financial system as shaky as, as it is, that means that we're going to have to figure out ways to put the pressure on the way a bankruptcy court would, demand accountability, demand serious changes.
But do so in a way that it allows them to keep the factory doors open. And, you know, right now there's a number of discussions about how to do that, and I hope that we're going to see some short-term progress in the next few days. My economic team is focused on what we expect to inherit on January 20th, and we'll have some very specific plans in terms of how to move that forward.
But help me out here. Are you looking at the possibility of some kind of a government structure that runs that reorganization? I--we don't want government to run companies. Generally, government historically hasn't done that very well.
Not to run the companies but Well, what, what we do need is, if taxpayer money is at stake, which it appears may be the case, we want to make sure that it is conditioned on a auto industry emerging at the end of the process that actually works, that actually functions. The last thing I want to see happen is for the auto industry to disappear.
But I'm also concerned that we don't put 10 or 20 or 30 or whatever billion dollars into an industry, and then, six months to a year later, they come back hat in hand and say, "Give me more. They're going through extraordinarily difficult times right now, and they want to see the kind of accountability that, that, that, unfortunately, we haven't always seen coming out of Washington.
But under that organization or any reorganization that you settle on Here's what I'll, I'll say, that it may not be the same for all the, all the companies, but what I think we have to put an end to is the head-in-the-sand approach to the auto industry that has been prevalent for decades now.
I think, in fairness, you have seen some progress made incrementally in many of these companies. You know, they have been building better cars now than they were 10 or 15 or 20 years ago. They are making some investments in the kind of green technologies and, and the new batteries that would allow us to create plug-in hybrids. What we haven't seen is a sense of urgency and the willingness to make tough decisions.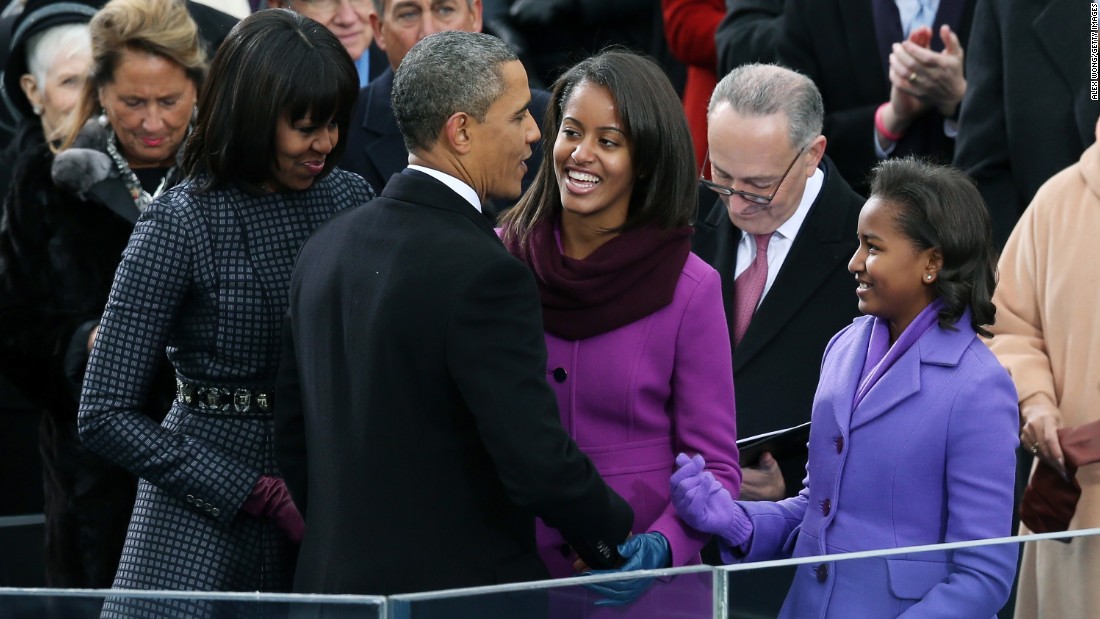 And what we still see are executive compensation packages for the auto industry that are out of line compared to their competitors, their Japanese competitors who are doing a lot better. Now, it's not unique to the auto industry. We have seen that across the board. Certainly, we saw it on Wall Street.
Figure out ways in which workers maybe have to take a haircut, but they can still keep their jobs, they can still keep their health care and they can still stay in their homes. That kind of notion of shared benefits and burdens is something that I think has been lost for too long, and it's something that I'd like to see restored. Let's talk for a moment about consumer responsibility when it comes to the auto industry. As soon as gas prices began to drop, consumers moved back to the larger cars once again, to SUVs and the big gas consumers.
We're not going to have gasoline that you can just fill up your tank for 20 bucks anymore. Well, keep, keep in mind what's happening in--to families all across America. Yes, gas prices have gone down. But, in the meantime, maybe somebody in the family's lost their job.
In the meantime, their housing values have plummeted. In the meantime, maybe their hours have been cut back. Or if they're a small-business owner, their sales have gone down 50, 60, 70 percent. So putting additional burdens on American families right now, I think, is a mistake.
What we have to do long term is make sure that we have an energy strategy that focuses on fuel-efficient cars, that focuses on providing incentives for fuel-efficient cars.
Same applies to buildings. We have a enormously inefficient building stock, and we can save huge amounts of energy costs and reduce our dependence on foreign oil by simple things like weatherization and changing the lighting in, in major buildings.
That's going to be part of our economic recovery plan. It actually allows us to spend some money, put some people to work right away, but it also creates a long-term, sustainable energy future.
And I think making some of those investments in ensuring that we change our auto fleet over the next several years, that's going to be important as well. The other big financial storm that continues to build out there, of course, are mortgages.
You said recently that is an area of particular concern to you. The chairman of the Federal Reserve, Bernanke, said recently that something that--needs to be done urgently. During the course of the campaign, you suggested a three-month moratorium. Is that still part of the policy that you would like to have begun when you become president of the United States? And what else needs to be done to do something about mortgages?
Well, I, I'm having my team examine all the options that are out there. I'm disappointed that we haven't seen quicker movement on this issue by the administration. And we have said publicly and privately that we want to see a package that helps homeowners not just because it's good for that particular homeowner, it's good for the community. When you have foreclosures, property values decline and you get a downward spiral all across America. It's also good for the financial system because keep in mind how this financial system became so precarious in the first place.
You, you had a huge amount of debt, a huge amount of other people's money that was being lent, and speculation was taking place on--based on these home mortgages. And if we can strengthen those assets, then that will strengthen the financial system as a whole. So I think a moratorium on foreclosures remains an important tool, an important option. I think we also should be working to figure out how we can get banks and homeowners to renegotiate the terms of their mortgages so that they are sustainable.
The vast majority of people who are at threat of foreclosure are still making monthly payments, they want to stay in their homes, they want to stay in their communities, but the strains are enormous. And if we can relieve some of that stress, long term it's going to be better for the banks, it's going to be certainly better for the community, it's going to be better for our economy as a whole.
This is going to be a top priority of my administration. Have you personally conveyed your disappointment to the administration or had your economic advisers get in touch with Hank Paulson and say, "Why aren't you doing more about mortgages?
We, we have specifically said that, moving forward, we have to have a housing component to any actions that we take. If we are only dealing with Wall Street and we're not dealing with Main Street, then we're only handling one-half of the problem. And finally, what about those homeowners out there who are struggling to do the responsible thing, to pay their mortgages? And now they look across the street and the neighbor may be getting bailed out.
So they feel they're the victim of a double whammy. They're paying their taxes to bail out the guy across the street and struggling to pay their mortgages. Why wouldn't they just take a walk on their mortgage and say, "I want in on that"? Well, look, that, that's one of the tricky things that we've got to figure out how to structure.
We don't want what you just described, a moral hazard problem where you have incentive to act irresponsibly. But, you know, if my neighbor's house is on fire, even if they were smoking in the bedroom or leaving the stove on, right now my main incentive is to put out that fire so that it doesn't spread to my house. And I think most people recognize that even if there were some poor decisions made by home buyers, that right now our biggest incentive is to make sure that the housing market is strengthened.
I do think that we have to put in place a set of rules of the road, some financial regulations that prevent the kind of speculation and leveraging, that we saw, in the future.
Advertise And so, as part of our economic recovery package, what you will see coming out of my administration right at the center is a strong set of new financial regulations in which banks, ratings agencies, mortgage brokers, a whole bunch of folks start having to be much more accountable and behave much more responsibly because we can't put ourselves--we, we can't create the kind of systemic risks that we're creating right now, particularly because everything is so interdependent.
We've got to have transparency, openness, fair dealing in our financial markets. And that's an area where I think, over the last eight years, we've fallen short. President-elect, we're going to take a break. When we come back, we're going to talk about taxes, the fallout from Mumbai, obviously, Iraq and Afghanistan. More of our exclusive interview yesterday in Chicago with President-elect Barack Obama after this brief station break.
We're back with President-elect Obama. We want to talk about taxes. That was a central piece of your campaign. Here's what you had to say. We need to roll back the Bush-McCain tax cuts and invest in things like health care that are really important. Instead of giving tax breaks to the wealthy, who don't need them and weren't even asking for them, we should be putting a middle class tax cut into the pockets of working families.
Have the economic conditions changed what you hoped to do about taxes? If there is an Obama-Biden administration, yeah. If there is a John McCain administration and Sarah Palin, I think it's probably not going to happen, because John does not view this in terms of the region. I never heard him speak about how he's going to integrate Iraq into the region where you have these competing interests that exist. And I, I, I just--now, John may have an idea.
I've never heard it. And by the way, that Biden proposal, 75 senators voted for it, including the majority of the Republican Party. But the Iraqi government didn't like the idea. Well, the Iraqi government--Maliki didn't, but the rest of the government liked it. But he is the head of the government. Yeah--by the way, it is their country, but he's the head of the government, but he's the head of the government whose popularity is very much in question, and the election itself.
You had a whole lot of people--look, here's going to be the key, Tom. They're about to have regional elections. Let's see how they go. Let's see how the regional elections go. Pray God they'll go well for the sake of all of our sons that are there. Let's move on to some domestic issues. The country's waking up this morning to the news that the federal government's about to move in on Fannie Mae and Freddie Mac.
They're in serious trouble at the moment, but they're in a free fall, in effect. The government reorganized them, it appears that they're going to pump in some fresh capital on a quarterly basis, but shareholders will have their shares greatly diluted by this move. But the preferred shareholders--China and other governments that have invested in Fannie Mae and Freddie Mac--will not suffer, because the government will prop them up.
Well, no, it's not fair, but I don't think that's what's going to happen. I talked to Secretary Paulson last night. I'm not at liberty to lay out what he told me, because he should announce it today. But there's three principles that have to play here for this to work, in my view. One, you have to make sure that you help homeowners and stabilize, at the same time, financial institutions.
Secondly, you got to make sure that you're not bailing out shareholders vs. And the third thing you got to do is make sure that they're still in a position to be able to continue to lend, because there is a need for them to continue to have this elasticity of being able to deal with the market.
Now, what I've heard the outline of, I am--I want to wait till I see all the detail, but if it meets those three principles, then I think it has a great chance of succeeding. And as I understand it, whatever proposal Secretary Paulson is going to make is a proposal to get us over this hump of instability and uncertainty.
It's not an official reorganization. It will be left to the next administration and the Congress to make those judgments. All investors suffer equally? We'll see what the plan is. We want to talk a little bit about both campaigns now describing themselves as an agent of change. Senator Obama has been hard on the case about Washington lobbyists and their influence.
Let's share with you and our viewers just some of the ads and the statements that he's made about all of that, if we can. And suddenly, he's the change agent. He says, "I'm going to tell those lobbyists that their days of running Washington are over. Is he going to tell his campaign chairman, who's one of the biggest corporate lobbyists in Washington? Is he going to tell his campaign manager, who was one of the biggest corporate lobbyists in Washington? Who is it that he's going to tell that change is coming?
I mean, come on. They must think you're stupid. Now Senator Obama is out with an ad as well, pretty much the same theme. Let's listen to that, if we can. Excerpt from political ad SEN. I'm Barack Obama and I approve this message. But America is listening, not just Democrats. The Republicans and independents who've lost trust in their government but want to believe again.
I am in this race to tell the corporate lobbyists that their days of setting the agenda in Washington are over. I have done more than any other candidate in this race to take on the lobbyists and I have won.
They have not funded my campaign and they will not drown out the voices of the American people when I am president. That is Senator Barack Obama during the primary campaign.
He was campaigning in Iowa at the time. In your hometown newspaper this morning, there's a big headline, "Banking on Biden. To some, Joe Biden's makeover as a blue collar warrior is slightly at odds with the blue blood company that he keeps in the corporate state.
Barack Obama On Meet the Press Sept. 7, ? - You Decide Politics
Not only is Biden a neighbor to wealthy and powerful company titans and DuPont family members, he's thrown his weight behind issues and legislation that benefitted Delaware's big banking interests. They cite his longstanding ties to trial lawyers and lobbyists and a taste for pork-barrel spending At the same time, you were fighting for a bankruptcy bill that MBNA really wanted to get passed through the Senate, making it much tougher for everyone to file bankruptcy.
Senator Obama was opposed to the bill. Among other things you couldn't, in fact, claim that you had a problem because of big medical bills. You voted against an amendment that would call for a warning on predatory lending. You also called for--you opposed efforts to strengthen the protection of people in bankruptcy. This has been an issue that you're heard about before. Your son was working for the company at the same time.
In retrospect, wasn't it inappropriate for someone like you in the middle of all this to have your son collecting money from this big credit card company while you were on the floor protecting its interests? My son graduated from Yale Law School. He came home to work for a bank.
'Meet the Press' transcript for Dec. 7, 2008
Obama Explains National Anthem Stance?
Barack Obama On Meet the Press Sept. 7, 2008?
Surprise, surprise, number one. Number two, this is the second largest employer in the state. All the contributions added up make up less than 2 percent of the contributions I've received.
Number three, I blocked the bank--first three bankruptcy bills that the credit card companies wanted. I would not support a bankruptcy bill until they did three things. They put women and children first.
Every single social welfare agency relating to alimony and child support supported this bill. Eight-five senators supported this bill. So try as people might to make to this out. You want to know whether or not I am in the pocket of the corporate lobbyists, which makes it apply--sounds like it's right here. Ask the people in the industry here how happy they are.
How happy the DuPont company is with me and the Hercules Corporation that I would not sign on the asbestos bill. How happy they are with me--look, the fact of the matter is, that I have had an entire career that no one has every questioned whether or not anybody has influenced me, number one.
No group has ever, ever been involved with more than--contributing more than 2 percent to my campaign. I'm listed as the 98th or 99th of the poorest guy in the Senate in terms of net worth.
I have a year career of actually, of being viewed, at least in my state, as being independent. And so you can take individual votes and you can talk about them, but they're totally out of context, Tom. But the fact is, it was not just the Republicans. It's your home town newspaper, consumers groups, a number of other people thought that you went way too far in bankruptcy protection and cracking down on those people who may not get the relief that they need. Well, and most people thought differently.
But how come the social welfare agencies supported it, Tom? Are they a bunch of radical, corporate whatever? How come or 85 United States senators supported it? Now, Barack voted a different way. I respect his vote. The question is, is the glass half-full or half-empty? Fewer than 10 percent of all the filers in bankruptcy are even affected.
And look, the big issue people have is what about people who go bankrupt because of their healthcare bills. That's why we need national health insurance. Are we going to say to every doctor and hospital, "Look, you get to write off your bill, get to write off your bill because people can't pay.
And so look, and everybody else voted--not everybody. The vast majority of the members of the Congress voted that way. So if you get to Washington as president and vice president, given the promises that Senator Obama has made, would you look at situations like you just went through, which has raised some questions, where sons work for big banks that have interests in states My son has never spoken.
I voted for every campaign reform that's existed with regard to lobbyists. I voted for every single solitary proposal to make it tougher. And if you ask around here, ask--try to find how many lobbyists have actually--I probably have spoken to lobbyists, but I don't--it's not a practice I have. If they want to see me, the CEO has to come and see me from the company. But specifically, what would this administration do about K Street and lobbyists, which has begun Well, what, what they would do is they'd stop them from writing the bills.
They wouldn't be sitting like Cheney was with lobbyists, writing an energy policy. They'd get to have their voice. Look, there is a thing called free speech.
They get to petition their government. But in terms of their ability to be able to set the agenda, write legislation, be these--and my--you know, it's just, it would not--it just a total different atmosphere. A totally different atmosphere, just like it was 25 years ago when it didn't become such a growth industry. You're a lifetime communicant in the Catholic Church. You've talked often about your faith and the, and the strength of your feelings about your faith.
Actually, I haven't talked often about my faith. I seldom talk about my faith. Other people talk about my faith. I'll give you an opportunity to talk about it now. When Barack Obama appeared before Rick Warren, he was asked a simple question: When does life begin?
And he said at that time that it was above his pay grade. That was the essence of his question. When I asked the speaker what advice she would give him about when life began, she said the church has struggled with this issue for a long time, especially in the last 50 years or so. Her archbishop and others across the country had a very strong refutation to her views on all this; I guess the strongest probably came from Edward Cardinal Egan, who's the Archbishop of New York.
If Senator Obama comes to you and says, "When does life begin?