You meet the nicest people in your dreams chords by cranberries
perfect blueberry muffins – smitten kitchen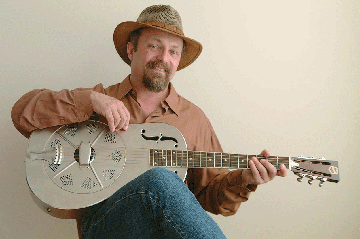 also find that something--a thread of commonality which reinforces your connection to humanity. A special thank you to our Editor-in-Chief Dr. Heather Steinmann, who has been an . the line in search of harmony among the dissonant chords. He was the prettiest girl and the sexiest boy and the kindest person I knew. Swedish reality show couple on 'dream date' in Ireland Millions of people around the world to read about Halloween in the walled city of Derry .. Director's cut of landmark TV ad celebrates 25th anniversary of The Cranberries debut album . New Tourism Ireland video shows how Ireland makes you smile in springtime!. If these reach just 10% of the computerized population, then the total should reach over of a cranberry-meadow, but subsiding with entire satisfaction when you have been in Dream-Land,--especially when a circus is there, singing might have been seen just commencing his ascent,--the nicest young man.
I would have made every effort to see him despite his choice of venue. The second half of the show started off with Marco Minnemann doing a drum solo which gave fans a brief "window shopping," of his brilliant skills as a drummer and in depth knowledge of time signature and drums in general. However, as talented and beautiful as Marco Minnemann is I found his playing to be "heavy,hard and strong" which are positive adjectives to describe his drumming however in this case I felt overpowered the rest of the band members and even Joe's playing at times.
There are times when Joe is playing that he sounds like a jazz player and so does the rest of the band. Dare I say, that John appears to play with more finesse, discipline and is a "lighter" player and has more versatility.
The Cranberries - Dreams_Lyrics And Chord
In my opinion, Joe really put "himself out there on a limb. Watching Joe and John play together I saw their was more of an emotional connection which gave the songs a completely different feel.
I have to admit that I was blown away I came to see Joe Satriani by the skills and talent this individual possesses. I saw a brief idea of what this man is capable of doing on the keyboards and guitar. I don't know where Joe found him, but his style of playing on the keyboards and guitar playing reminded me of the jam sessions of the sixties band Traffic specifically the live album, "On the Road,".
It was clear from the start that this was a big home crowd for Bruce, full of fans who had made the trip to Rochester knowing how much he loves playing in such an intimate room. He said as much in the encores, declaring, "This is a great building to play, actually.
It's the perfect size. They even knew the right times to hold up and put down their creative "Dancing in the Dark with Bruce " sign requests — which he visibly enjoys reading every night — without disturbing the experience of those behind them. Tonight's honors went to a woman who got to celebrate her 65th birthday onstage with Bruce. This was very evidently not the first show of the tour for a majority of the audience, and they were more than ready to celebrate the night's multiple special occasions.
And there was still a big one to come. Sure, he ended up finding a sign in the crowd afterwards requesting "Tenth Avenue Freeze-Out," but given the fact that it was soundchecked, you have to assume that he was planning to play it all along. And why wouldn't he? The song celebrates the event that ultimately led to Jake being able to celebrate his 36th birthday surrounded by 13, of his biggest fans: Though Roy messed up the introduction a trend tonight for the tour debutsit was everything that you could possibly want in a performance of "Tenth": Tonight's version fell somewhere between the ecstatic, congregational style of the Reunion tour performances and the reflective, memorial style of the Wrecking Ball tour performances.
And given what this tour seems to be about, that felt exactly right. Near the end of The River performance every night, Bruce says that the album is about the finite time that we have, and how throughout your life "you walk alongside of your own mortality. Though it wasn't accompanied by the Wrecking Ball tour's customary pregnant pause to let the crowd watch, an abbreviated version of the memorial montage from that tour was played tonight on the big screens as he sang the final verse, as "the change was made uptown and the Big Man joined the band.
Yes, this tour is very much about reflecting on the past — Bruce reflects throughout on the differences in perspective between his youthful River self and his current self — but this was a striking visual and musical declaration that as long as the band's up there and we're down here, the show will go on.
Though many wondered how the E Street Band could survive after Clarence's death, here we are still rocking three tours later. And Jake is hugely responsible for that: Younger fans — and there seemed to be an inordinate number of families in attendance, perhaps because it wasn't a school night, including multiple signs exclaiming it was their first show together — will inherit the legend of the E Street Band from crowds like Rochester's and shows like Saturday night's.
We may walk alongside our mortality, but in a way, Bruce is in fact playing alongside of and in front of his own immortality every night in the form of Jake and these more diversely aged crowds. With the birthday boy on stage, Bruce on the center platform, and the crowd in between and all around, there were a literal lifetime's worth of memories and songs and stories and shows contained within the room that span from now all the way back to the origins of both The River and Jake himself, some of which were captured in the montage playing on the screens.
It's safe to say that the legend of the E Street Band put forth in "Tenth Avenue Freeze-out" will not fade away anytime soon.
After a victory-lap performance of "Shout," the night of celebration had to come to an end, but not before Bruce took an extra few seconds alone on stage after the band had already left to soak in the crowd's deafening, joyful cheers one more time. By the time the song set came to a close, the sweaty masses filing out of the arena — both old and new timers alike — probably wanted to jump in the piles of snow lining the streets of the city to cool off.
Rapture of the Nerds
Browsing Song Titles
The Weekly Newsletter
After the somber "Wreck on the Highway" conclusion of yet another masterful album performance, Bruce immediately got the crowd energetically "la-la-la-ing" back to their feet with the welcome return of "The Promised Land. For "the old timers," Bruce launched into the sole tour premiere of the night: This was the second show running to feature a tour premiere from Greetings after Cleveland's surprise "Growin' Up" on Tuesday.
Perhaps the snow outside combined with the song's plethora of heat-related imagery inspired Bruce; perhaps it was the site of the album's only complete performance in No matter the reason, those in attendance — surely full of hot buffalo wings themselves — were treated to a blistering rendition of "Saint in the City," highlighted by Max's vicious drum solo and the customary, flame-throwing yet too short! But no night full of E Street guitar solos is complete without letting Nils Lofgren command the spotlight for a few minutes, which he achieved with aplomb as always with his sizzling and spinning work on "Because the Night.
And yet, there was one more searing don't worry, I'm close to running out of synonyms for "hot" surprise in store; after the main set ended with the usual song selections, Bruce opened the encore with perhaps his biggest love letter of a cover to red-hot rock 'n' roll: Stephanie, Buffalo thanks you — not a bad present from the Boss for us all.
I've made a point of using as many heat-related descriptors as possible only because Bruce himself kept referring throughout the night to the snow descending upon Buffalo. For some reason, inclement weather of any kind tends to bring out the best in him. Rain, heat, wind, thunderstorms, snow Bruce repeatedly mentioned the poor weather conditions throughout the show, from changing the "Cadillac Ranch" lyric to "drivin' alone through the stormy Buffalo night," to noting the "little bit of snow out there — we like it!
Bruce and the band once again found ways to add new little wrinkles throughout the 20 songs. To the tepid reaction he received to his nightly query "Who remembers their first kiss? How do you keep yourselves warm out there?!
Did you forget our pain? Since Patti didn't make the trip to Buffalo, Bruce called on him to replace her call-and-response solo in "Out in the Street. And with both Southside Johnny and Danny Clinch in the Good thing there's video. As host Tom Cunningham tells us: I decided to put them on together, and it turned out to be a career highlight.
It was the first record I remember buying for my own turntable, to play through my own receiver, and to hear on my own speakers. I still have that turntable, that receiver, and those speakers, too, and I still use them regularly.
I still have the stub, too. That first show, Bruce played "Independence Day" and introduced its meaning to him, about talking to his dad late at night: Now I know the things you wanted that you could not say. Things have changed for me besides the ticket price. I met a girl and I settled down. Our son is a college freshman. I may be on the other side of that kitchen table now. Bruce said back at that first show, about holding on to dreams, "that's the hardest thing you gotta hold on to, so don't lose it.
Punctuated by Soozie's melancholy violin, the song hits as hard now as it did then. Harder, maybe, for all of us who have walked parts of that dark and dusty highway these 35 years. By following the album's script, this tour almost forces internal questions.
I remember that first listen, already knowing a few songs from radio broadcasts, with most of the others being revelations. The feeling of being suddenly kicked in the gut when the title song rolled around, and then the procession of disoriented and lost souls on the second record: Even "Cadillac Ranch" and "Ramrod," though they rocked out, weren't really happy songs. How to make it all real and now, that's a challenge, and Bruce came through for Cleveland. He may have called out "Party noises, Pittsburgh!!
The stage is no frills, but it gives each of the players their space, in a "front line" tonight consisting of Bruce, Steve, Garry in Patti's normal place stage left, Patti not being present this eveningNils, and Soozie, and a back line of Roy, Charlie, Max and Jake.
Bruce has easy access to the audience on the perimeter of the pit, and to the first rows of the side; he uses that space to draw in the crowd. The audience doesn't, either.
But Stevie does, in harmony — how did his voice get better? Most of all, I think Bruce has drawn his own band closer in to the show. Stevie hasn't been engaged in the show like this in many years, but here he is providing vocal and instrumental support for Bruce song after song. Bruce enabled this in part by sometimes stepping aside himself: Then, after the guitar and violin blow-out of "Cadillac Ranch," two more songs without the guitar.
Steve's string support for a funereal version of "The River" and for "Fade Away" are notable high points nevermind that Bruce flubbed the second verse of "Fade Away" tonight. It wasn't so long ago that, after a televised performance of "We Take Care of Our Own," a musician friend emailed to say, about Steve, "I think he was singing 'Cadillac Ranch. The jaw-dropping moment for me is the "Here She Comes" introduction to "I Wanna Marry You," with Bruce pulling out maracas, and then trading the "little girl" line with Steve over and over again, so earnestly and soulfully that we're transported to another reality: It's easy enough to imagine grown-up themes; this record and these performances make them resonate.
There's the arrangement of "Point Blank," a soul-wrenching "Fade Away," an intense of "Drive All Night," in which Bruce seemed to intentionally go hoarse, only adding to the sense of desperation. The River album portion of the show ends with the reminder that time is limited, but of course, our time for the evening doesn't end there.
For me, seeing this show finally for the first time, it could be, and I'd leave happy. But for Bruce, it's not enough; for one thing, as long as The River is, it's not three hours. And it's not like he would send the crowd home thinking about a wreck on the highway. So bring on some Darkness-era rockers. Experience Nils blowing off the roof not just with one of his patented twirl-o-rama solos, but two, as the tour premiere of "Youngstown" followed "Because the Night.
Find someone with the coolest sign of the night and have a nice dance.
Rapture of the Nerds
Heck, find two someones, and have two dances, and let the second guy play guitar Bana Moureiden is the girl with the cool sign, and Scott Williams is the guitar-playing guy.
And finally, dance the night away with a sweat-soaked "Shout," and only then, after more than three-and-a-quarter hours, call it a night. The audience soaked it up until the very end, responding to every emphatic shout of "Cleveland!!
I keep in mind that time has passed, and there are still dreams to keep and things to say. The last of the E Street Band hold-outs, Garry Tallent finally delivers his first solo album next week. Of course, many of the E Streeters have had notable solo careers: That has left one Garry W.
Tallent, whose Break Timedue March 4, is a tribute to the music he loves — the classic rock 'n' roll he grew up on and is a noted collector offrom rockabilly to rhythm and blues.
They see me put on ice until the next tour, like I don't have a life otherwise," he laughs, "so it's kind of an answer to that. These are my songs, and I've chosen the ones that fit into the mold of what I was trying to do: When did you start songwriting?
When I was about 12! But for the last 45 years, or however long it's been, I've kind of put that aside for my career as a band player. As the E Street Band became more popular, it really seemed redundant — because whatever I put out, it's going to be compared to Bruce. Even now, this record, I'm sure some people will expect it to be "Bruce Springsteen Jr. It's not headed for the Top 40, it's just the music I love being played with a bunch of friends.
I'm happy to finally do it. I had a blast, and like I say, it answers the question: We had a nice long break [after the High Hopes tour], and so I was able to put this together during that time.
The Weekly Newsletter
I think I can work it though. I have three rb amp heads watts each, one for back up and four rb four 10" speakers each cabs. I'm not talking about looking "tappian" as far as me but for iggy when he jumps on top to hump them.
I chow some broodjes dutch for sandwiches backstage and see phily j mascis' wife luisa's brother and his buddy pete. I am shaking my self much and just going off cuz what a relief everything worked out I've never heard something like this at our gigs before, intense. I turn down both volumes some it's got one for each pickup - I like just one master volume so you can preserve your "blend" but that's what the situation is here so I ain't complaining. I kind of wish we maybe could change this around and have the drums come in first and let me follow!
I just can't help it cuz I'm lit and the adrenaline is just wailing through me. I really got charged up from that gig, truly. I've never had something like this happen to me before.
I can do a couple but I'm fading fast and gotta try and make it to my room. I feel bad I can't do more but this is serious, damn. I'm not loaded or anything, just a half-glass of wine so it's not intoxication, it's something weird. I lay very still, the sweat just flooding out of me and I feel so so weak.
I get out of the totally soaked levis and run a bath, all very slowly and deliberate. I don't like to use these if I don't have to the one aspirin I take daily is actually for my heart but sometimes my fingers get like hotdogs themselves not the skinny kind either the morning after a gig and man, do they ache.
I remember me and dezo tripping at graffiti - one in particular I still remember, it said, "I laugh at you, yankee. I get back to the ho and pack. I'm two-thirds through liza picard's "elizabeth's london" life in london, and read another couple of chapters during the hour it takes to get to bonn.
I'm stronger laying off that - I stopped drinking beer years and years ago but man, did I love whiskey. I ask all of them what their favorite song was last night cuz that gig is still wailing on my mind, I dug it so.
I do get back konked but not from trying but rather from "not trying" to - funny how that works, huh? I pop at nine and coff it up, doing up some earl grey tea too using the hot water from the sink the shit's that hot. I wanted to hoof down there in the woods but it's totally canopied and I have no hat - the idea of some ticks or whatever falling in my hair keeps me inside - scardy-cat watt.