Cycles malvern hills classic gymnastic meet
MD Classic - Hills Gymnastics
Sort out your life at Santani in Sri Lanka's Hill Country out amid the trees, on the rooftop herb garden or in the excellent gym. Or try one of the other group classes, ranging from aqua aerobics to rhythm cycling, yoga to walking. .. at this delightfully renovated, 17th-century water mill in the Malvern Hills. SiEntries is an Online Entries and Memberships System designed to simplify entering and administering any type of event which uses pre-entries. The Society was set up following a meeting at the Mount Pleasant Hotel in December . business Excellent choice & value Classic giftware & watches Complimentary gift wrapping .. Community Focus Malvern Hills Gymnastic Club Fact File .. Bouncy castles, crazy bikes, plant stalls, bric a brac, books and toys.
Most hotels offer a spa and a choice of programmes so guests can make well-being an integral part of their holiday. Spas themselves are aware of this and are constantly reinventing themselves, adding new programmes, researching different therapies, introducing new treatments.
The best of the bunch have been swift to offer mindfulness and tai chi classes, sleep retreats, organic foods, stress-busting therapies and all manner of detox programmes to meet the growing need. Getting back to nature is also key to alleviating stress and anxiety: Holistic therapies such as reiki, cranial-sacral, tapping and acupuncture have all found a place in wellness holidays, along with the rise in interest in the preventive concepts of traditional Chinese medicine and ayurveda.
For the truly committed, hi-tech spas complete with their own medical units, doctors, physiotherapists, naturopaths and other specialists offer a range of services from blood checks and body scans, vitamin infusions, X-rays and, in some cases, DNA testing. These help devise individual programmes dealing with weight, stress and mobility issues, while other areas of the spa focus on cosmetic and dental treatments. It would seem there is a spa for everyone. The rise of such spa holidays will only increase as we continue to live longer and take better care of our physical and mental health — using fewer drugs and opting for more holistic methods.
Choosing cleaner, organic food, taking regular exercise and giving our brains a rest from the ceaseless demands of digital devices. Time your visit to spend time with Anna Collins, an advanced Rolfing practitioner, whose treatments are a perfect antidote to stress. Have done a couple of solo 24 hour races the last being Mountain Mayhem this year where I got talking to Budge and Sally on the start line. The support from trackside by team jmc even though they had only met me was brilliant and help me to 18th in Solo Male and made me realise that this was a team I would love to ride for.
Alex Lawton I got into triathlon in after finishing University and needed something to replace the daily often twice a day games of 5 a side football. Follow me on Twitter: I try other sports on occasion but tend to find they fall by the wayside in favour of getting out on my bike. I do a fair amount of road riding but my main passion is mountain biking. Racing is something I've only taken up in the last few years but I find a lot of fun. My favoured race formats are long endurance events from point to point MTB marathons to pedaling round and round in circles in a field for 24 hours.
For the moment I'm keeping my target races to 12 hours or less in duration but I wouldn't be surprised if I get back to 24s when I get the opportunity. You just can't beat the crazy head games involved with riding your bike for 24 hours straight. I started on mountain bikes and then took up road riding for fitness, but I really got to like road riding. I have been on and off cycling so far, but have taken part in a few races on my MTB and hill climbs on my road bike. My aim for this year is to train harder and enter a few more events.
I used to race Moto X but as I got older and injuries started I decided to take up mountain and road biking. I enjoy mountain biking especially trail centres. A feat that I am immensely proud of.
Most of my riding now is on the social side, usually in the dark with a bunch of mates and pretty much always ending up in the pub. Many years of physical inactivity followed, before one day, inspired by a forty-something neighbour doing wheelies down the street, I realised what I was missing out on and went and bought my first MTB.
50 amazing spa breaks for 2018
I still run, but I ride my bike more these days. Jason Miles Endurance cyclist, likes a bit of fell running on the side. Particularly good at 24 hour mountain bike races and riding a bike way past my bedtime.
Standing on podiums makes all the pain and suffering worthwhile. Obviously recognising the potential of my fastidious — no sleep — timing system! After a particularly successful Strathpuffer back in I was inspired to challenge myself. As an ex-club swimmer, a return to my childhood sport seemed the obvious choice but thoughts of the pool did not enthuse me and so I turned to open water.
Ben Othen I've been riding mountain bikes for most of my life and working in the cycle trade for nearly as long most recently as the manager of Bikeshak and as a professional mechanic before that. I started racing XC at the age of 14 and have competed in most mountain bike disciplines over the years and a fair few others. I love short track racing formats whether it's XCO, cyclocross or any other lunacy that gets my heart into the red.
I've recently started riding a lot of long distance endurance events and really enjoying it too! If it involves mud, knobbly tyres and heaps of fun we're bound to bump into each other eventually!
I have an aerodynamic haircut thanks to a receding hair line, have been riding mountain bikes all my life and done a few Ride It events and now want to start racing long distance events. I'm looking forward to doing events, riding new places and meeting new faces. Andrea Pogson I started cycling after quitting smoking, aged 26, by attending Sunday runs with my local CTC group and developed a love for time-trialling through other CTC members who raced with Eastbourne Rovers.
I spent many years chasing the British Best All Rounder competition, coming third on three occasions. I took quite a long break from onwards as it became an onerous task trying to maintain that level of riding. Since then I have developed a real love for mountain biking.
It is not only fun, exhilarating and challenging, it also takes you through some fantastic scenery away from traffic. My new challenge is fat biking which I really love.
I have a lot to learn but I am progressing all the time.
Callow News - BBC News
Dave Powell Bicycles were just way of getting about for me as a kid, a way of getting to whatever adventure was planned, rather than a part of it.
I took them up on the offer and never looked back.
TRACKSIDE: Crashes and carnage at the Malverns Quad Eliminator!
The racing scene back then was as much an excuse for a weekend away with my mates as it was a chance to see how good I was in comparison to the other riders. Over the years I got more serious about results, started training and planning things a bit more but each event I go to still, deep down, feels like those first races.
Turn up, meet up with friends, have a laugh and maybe see if I can leave with a trophy or two after beating all the fast boys! We have two kids and as a family we all ride and race for fun all year — XC, endurance, beach racing, gravel dashing, Brass Monkeys.
We do this as a family and with mates — our new Southern friends and our old ones from the North. The kids support me through the night — any excuse not to go to bed — toasting marshmallows on the fire and falling asleep in their camping chairs. I fell asleep on the actual course at my 1st 24hr solo attempt — Pivot - the really wet one.
So some work to do there. But no matter the weather, the distance, or the occasion I ride my bike to have fun with my family and friends. James Proffitt Hi my name is Jim. I got involved in mountain biking last year when I took on the Strathpuffer 24hr MTB race and was hooked right away, so much so I have signed up again.
I may not be the quickest but I really enjoy what I do. Sean Rock Like most people probably I did my fair share of cycling around the neighborhood, sports etc. However I've only gotten into cycling regularly in the last year or two. It started just as a casual, social thing, out on the MTB with a few mates.
But now I also enjoy commuting to work on a regular basis on my cyclocross, over miles this year and counting. I've done a couple of MTB events and look forward to taking on more challenges. I started riding as a kid. I also used to race BMX. Then like most people I discovered beer, pies, motorbikes, more beer, more pies… you get the picture. Then I discovered night riding. And that was what really rekindled my love affair with bikes.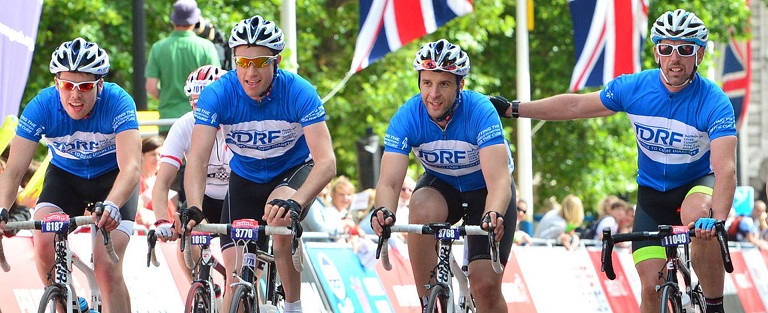 Well… I never need too. I just love being out and about on two wheels, in the hills and exploring new trails. As well as riding, I also seem to have carved out a bit of a niche documenting the Monday Night Pub Rides through weekly illustrations, and drawing bike-related stuff generally.
Somewhat bizarrely, this has now led to a change of career. Carl Salisbury I have been riding bikes on and off for about 10 years now. I originally started on the road but pretty quickly moved over to mountain biking. A few years ago a started doing a few regional and national XC events but soon realised I got more enjoyment out of the longer endurance riding events.
So far I have done three Strathpuffers and two Mountain Mayhems; a couple of which I have done on a fat bike. Becoming a team member will enable me to pick up a few tips from some of my teammates.
Lisa Scott Moving from the flat lands of Norfolk to the hilly and rocky region of Dumfries and Galloway in Scotland was a huge biking culture shock.
1 - 24 of 210 ads for "fixie bike" within Men's Bicycles
MD Classic
Classic STW threads.
Strangely this ignited my love of the simple things in life. Richie Scott Growing up in the hot bed of Scottish rugby union the Scottish Borders I have always paired my spare time in catching an egg with riding my bikes. From my young days as a BMX Racer and rugby player to when I retired from getting my head stood on I have always had a passion for two wheels be it gravel, road, mud or kitty litter trails.
Though Tom is only 13 he has managed in the last few years, along with his Dad, to put in a good few miles on his bike. They also enjoy bikepacking, and in rode over miles round France. Jacqui Simcock I started with being a cross-country runner, then moved onto triathlons and then marathons but always cycling in the background for enjoyment.
Now I concentrate my efforts almost totally on the great fun of mountain biking. The last few years have been more directed on mountain bike enduro events and in the last year I am starting to see some results. More races were raced, training increased and then somehow I find myself competing in 24 hour endurance races as a soloist. Ben Soanes I've always enjoyed riding bikes but had never competed until Mountain Mayhem where I was part of a team of 4 and really caught the bug for racing!
Since then I've taken part in a few different events with endurance events being my favourite. I'm hoping to complete a couple of 24hr solo races in My local trail centre is Cannock Chase and I spend a lot of time riding around there. My background and first sporting passion is football, having played, coached and refereed for many years.
My aspirations to get a little fitter has led me to enter a number of MTB challenges and more recently I have started a bit of running, competing in a number of 10K races. Jimmy Thompson Having bought my first road bike inI spent 4 years riding solo around my home turf, the Fylde Coast where the wind is our hills!! Commuting to work in Preston on the bike, when I can, also helps keep some regular miles in the legs.
I have also taken part in local running events including Preston, Blackburn and Blackpool 10k and Blackpool Half Marathon, although the future is likely to be more bike focused as a lifetime of playing football has left me with dodgy ankles and achilles. I look forward to getting involved in cycling sportives this year and would love to take part in a touring ride event such as Coast to Coast or Tower to Tower.
Rob Turner I was an amateur boxer for years as a youngster and started mountain biking after an injury stopped me boxing. Loving the fun of mountain biking, getting out on the bike became a bit of an addiction.
Jock Watson I was an old BMXer looking for an excuse to get out and get dirty again, so around 15 years ago I got into mountain bikes and instantly felt like a big kid again. Alex Watts I started riding around the Malvern Hills where I grew up and had a bash at a few races in the late 80s and early 90s, where brakes were notional and the Classic was the race to set your calendar by.
This was before a 20 year research mission into beer, ciggies and late nights not exactly squandered time. I picked up racing again in and things have snowballed a little since then.
It started with a couple of XC races and now has moved onto 24 hour solo racing and bike packing.
Frederick Classic on the Hill
I only really got the bug for biking in I was studying, then lost my horse and needed a way to stay sane. Everyone in the house was going mad with me glued in front of the computer. My husband Alex another JMCer encouraged me to take breaks and come out for rides, so I hopped on his old 26er and headed out for short loops. Before I knew it the loops were getting longer and I was contemplating competing.
I entered my first MTB race that autumn and fluked a win in the rookie category. I dallied with triathlons for a few years and running and came back to road cycling about 5 years ago and mountain biking last year.
I moved here with my wife who is a Northerner and pretty much started Rammy MTBers straight away to meet like minded people, enjoy the amazing rides we have on our doorstep and make new friends. It was out of this group that one of the first ever members, Tom W, came up with the Northern Grip idea and Tom and myself thrashed out the idea on a ride one summers evening back in over the moors. I also took up Muay Thai-boxing and had a good 12 years of competing.
I started riding bikes in May and find it very addictive. I mostly ride a mountain bike and have done a few of the Scott Mountain Bike Marathons as well as the Dyfi events like the Dyfi Enduro.
Back in January I did the Strathpuffer hour as a pair and finished 14th overall. Was really pleased with this result as I had a rear derailleur snapped clean off on the first lap and we had to use one bike between us for 23 and a half hours!
I also regularly get up at 5.