Hard life kenny loggins lyrics meet
Kenny Loggins - Heartlight Lyrics | dayline.info
Vox Humana Lyrics: Early morning / Looking tired and worn / Looking out / For the enemy / You made all the / Way to Hudson Bay / But you're right Kenny Loggins You met a gypsy woman That you're out of my life A hard, hard leaving. Meet Me Half Way Songtext von Kenny Loggins mit Lyrics, deutscher Übersetzung, Meet me halfway. Across the Make this a new beginning of another life. Welcome to the Danger Zone: The Story Behind Kenny Loggins's 'Danger Zone' without Kenny Loggins's hard-rocking (and very '80s) tune "Danger in New York City, and Pete Bellote was living in the United Kingdom. Whitlock and Loggins met at a house in Encino, California to go over the lyrics.
The two started to work on Loggins' solo debut with Messina behind the glass, and Kenny fell in love with a track his producer had penned called "Peace of Mind.
Their first album, Kenny Loggins With Jim Messina Sittin' In, came out infeaturing Loggins' own version of "Pooh Corner" and the beautiful ballad "Danny's Song," which he'd written when his brother's wife gave birth to the couple's first child.
The time had come for Loggins to cast off on his own.
I'd waited 7 years to finally make my solo album," Loggins says. The album came out just in time for Loggins to score a gig opening for Fleetwood Mac on the Rumours tour, and he went from playing large rooms to arenas overnight.
"Heartlight" lyrics
He struck up a friendship with Stevie Nicks, who generously offered to sing one of his songs. Loggins wrote the perfect tune with his friend, Melissa Manchester - "Whenever I Call You Friend" from his LP Nightwatch - which he credits as "the moment that launched my solo career.
Loggins pulled up for a songwriting session at Michael McDonald's house and heard the opening melody of "What a Fool Believes" coming out of the door. So I like to say we were writing together before we met. The following year, the pair picked up a second Grammy for "This Is It," off Loggins' third consecutive platinum solo album, Keep the Fire.
As the decade progressed, Loggins kept expanding his musical range, impressively exploring new textures of jazz, rock, and pop with ambitious production. In the s, Loggins also earned a new title: May 16, YouTube Top Gun —the Tom Cruise-starring tale of brash Navy aviators flying with reckless abandon and a need for speed—wouldn't have its machismo without Kenny Loggins's hard-rocking and very '80s tune "Danger Zone" scoring the opening sequence. The song reached number two on the Billboard charts and, unlike thousands of other tunes written specifically for movies during that decade, it still stands tall today.
Welcome to the Danger Zone: The Story Behind Kenny Loggins's 'Danger Zone'
Hundreds of songs were submitted to the filmmakers for possible inclusion in the film, and they were put together on an estimated cassette tapes. Bruckheimer, Simpson, and Dilbeck agreed to listen to all of the songs together, under the condition that if any one of them didn't like a song in the first five seconds, they would move on to the next one.
They weren't satisfied with any of them.
About Kenny | Kenny Loggins
Moroder composed and recorded two songs. Bruckheimer and Simpson didn't like them. Tom Whitlock started writing songs at 15, and after some false starts he moved to California in to advance his music career. One fateful day, Whitlock was helping his friend move some speakers at a studio in the Valley when he overheard someone stomping down the hallway cursing.
"Vox Humana" lyrics
It was Moroder, and he was angry; the brakes on his Ferrari were not responding to his liking coming down Coldwater Canyon. Whitlock went to Pep Boys, bought some Castrol brake fluid, and got Moroder's Ferrari working just right.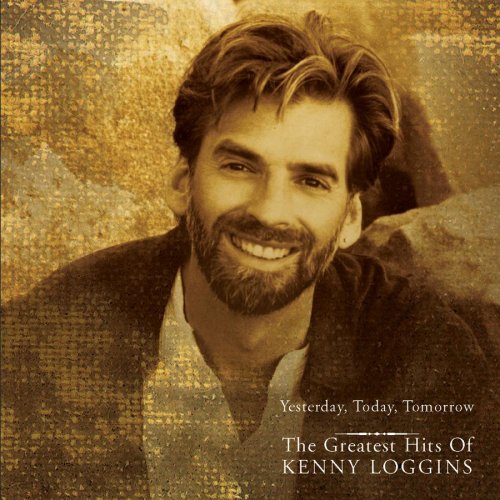 The producer liked what he saw in Whitlock and hired him to work as his assistant. During the day, Whitlock would work the phones, handle billings, and run errands. If Brian De Palma wanted bagels, I got bagels. If Giorgio's mother wanted groceries from Gelson's, I went to Gelson's.