Nebraska middle school state cross country meet
Junior High XC Championship - Papillion Fit
TEAMS Teams must be made of 7th & 8th grade runners from the same middle school or junior high. No "all-star" teams or co-ops are allowed. Check out the results from the Nebraska high school state cross country meet on Friday, Oct. Nebraska State Meet XC Recap. Ralston leads Papillion-La Vista South to first state XC title By Doug Binder, DyeStat Editor.
Grant Crockett led the way once again, placing 6th in Second to cross the line for the Warriors was freshman Josh Graber, who ran exceptionally well, placing 9th with a time of For their efforts, Crockett and Graber received All-Conference honors.
Following close behind was Micah Sears, placing 11th in Completing the Wahoo scorers was Jerstan Zeleny, who ran his best race ever, placing 16th with a time of Junior Trenton Erdmann-Hughes and freshman Michael Robinson also ran very well, placing 19th and 23rd, respectively.
The gentlemen finished runner-up in the team standings. It gives us some much needed confidence heading into districts next week.
Cross Country - Cornhusker Flyers Track Club
Individual Medalists Top 15 Grant Crockett 2nd, The girls had a great day, receiving runner-up honors. Zoe Christenson had another stellar day, finishing 5th with a time of Next in for the Lady Warriors was Hannah Jorgensen, who squeezed into the top ten with her 9th place finish with a time of Right on her heels was senior Erin Sutton, running Next in was KaDee Johnson, running Grant Crockett paved the way for the boys, running 2nd in Next in was freshman Josh Graber, placing 6th in Micah Sears and Jerstan Zeleny ran neck-and-neck, finishing 16th and 17th, respectively.
Girls finish 3rd, boys 4th; Warriors prepare for Sept. Individual Medalists Top 15 Zoe Christenson 9th, Individual Medalist Top 15 Grant Crockett 9th, The meet was originally scheduled for Thursday, September 20, but due to the threat of potential storms, was moved to try and beat Mother Nature.
The Lady Warriors were first up, and once again, Zoe Christenson shined.
Christenson ran an impressive time of Next in for the ladies was freshman Hannah Jorgensen, with a time of Senior Erin Sutton was not far behind, placing 16th in KaDee Johnson also ran, placing 19th in For their efforts, the girls placed 3rd in the large school division. Junior Grant Crockett competed well, and led the Warriors with a 9th place finish with a time of Sophomore Micah Sears and freshman Josh Graber competed neck-and-neck throughout the entire 5,meter race, and Sears came out on top, placing 17th in Completing the varsity scorers was Jerstan Zeleny, who ran Boys finish 3rd, girls 7th; Warriors prepare for Sept.
Francis - 88 pts. Individual Medalist Top 15 Zoe Christenson 7th, Individual Medalist Top 15 Grant Crockett 8th, The girls were led by Zoe Christenson, once again, as Zoe remained consistent, running Next in for the Lady Warriors was Erin Sutton, who despite feeling very sick with a respiratory illness, hung tough, running Freshman Hannah Jorgensen and KaDee Johnson rounded out the scorers for the Warriors, placing 40th and 42nd, respectively. Abi Klein and Lara Celesky also ran, placing 71st and 73rd for their team.
If we can do that, I believe we can score pretty well in the weeks ahead.
Nebraska State Junior High Cross Country Meet 2018
The boys' squad ran very well, placing three in the top twenty. Grant Crockett was the first Warrior to cross the finish line, placing 8th in Meet and Practice Information There are two basic parts of the meet season. The first part is a series of meets that are sponsored by Omaha-area high schools.
These meets are usually 8th grade and under, with awards given at most of them. The second part is the Youth Athletic and Junior Olympic competitions where you compete only against athletes of your own age.
Middle School Cross Country
Awards are given at all of these meets, with the opportunity to advance to Regional and National competition. The number of meets each athlete enters and participates in is up to the individual, although a few meets require the athlete to place so high at a previous qualifying meet before they may enter and compete.
There will generally be two or three practices each week, usually starting at 6: See the Calendar for the most up-to-date practice schedule. The coaches realize that families will sometimes have schedule conflicts and there will be times when an athlete must miss practice.
Our expectation is that kids will take the responsibility for running on their own when they are unable to get to club practice. Cross country is a sport which demands diligence and perseverance.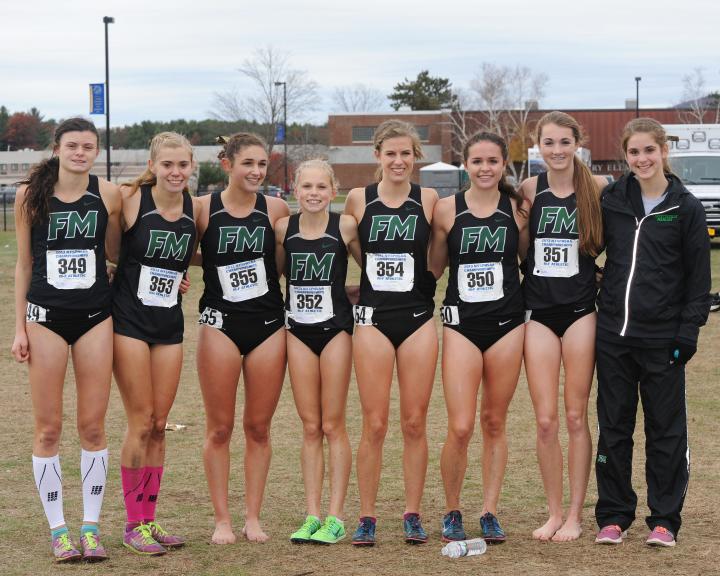 Therefore, it is expected that kids run on the "off days" when there is no scheduled Flyers practice.